Photographer of Waterford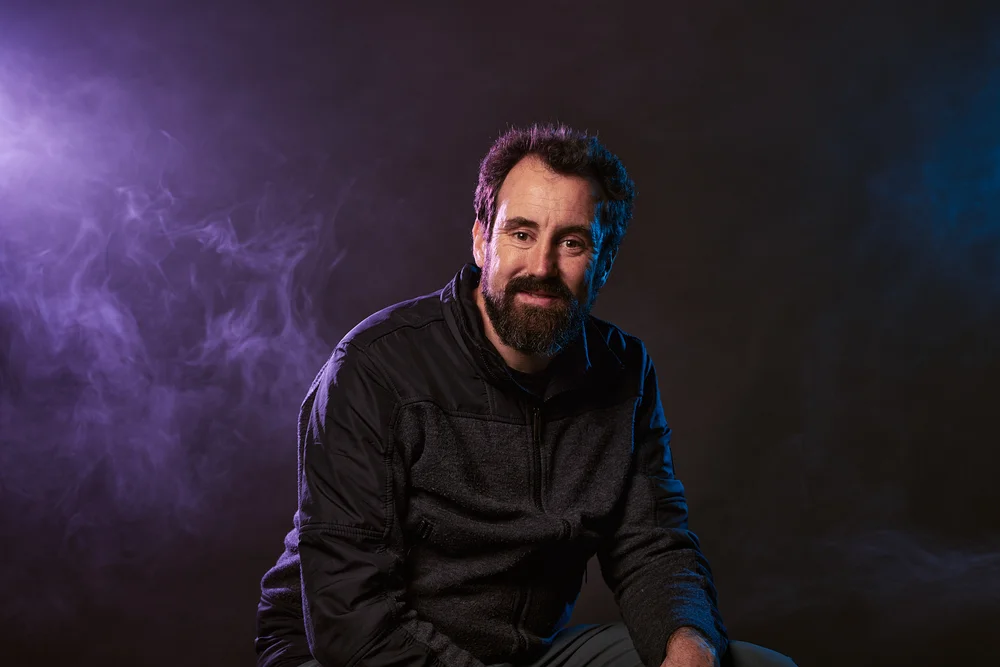 I am Jorge Corcuera, a commercial advertising photographer specializing in portraiture and lifestyle photography.

My passion is photographing people, the people I meet along the way. I couldn't ask for a better way to spend my days. It fascinates me to get to capture the personality of a person and to be able to tell her story. It's just great.

My love of photography allows me to connect and meet so many amazing people. It is my passport to the most incredible people and places. I believe that every person, without exception, has a story to tell, and that is what keeps me hooked.

I consider myself a light enthusiast. I love working on locations, telling the narrative through the environment. I am passionate about light, whether natural or artificial, or the lack of it, and its ability to create stunning images with atmosphere.


Currently, I am in reverse in different projects that are being built little by little.

- "Affection". In this project, I show the love that older people keep, after a long life of exciting stories (not always successful).

- "Ordovician". it consists of a long series of footages by drone. Incorporating a different vision and perspective of my favorite place in Ireland. A different and peculiar view so that viewers can enjoy a new vision of this place.

In turn, our content creation for stocks agencies, marketing and advertising never stops. If you are a physical trainer, baker, jeweler, barista, chef, influencer, ... Whatever your profession, and you want content for your social networks or your website, or for yourself.

Tell us and surely we can make a collaboration.
I would love to know your project and your ideas, get in touch.
If You Have Any Questions Or Special Needs, Do Not Hesitate To Contact Us Through Our Email Or Our Contact Form. We Will Give You A Solution Quickly.